Every Business Needs A Brand Guide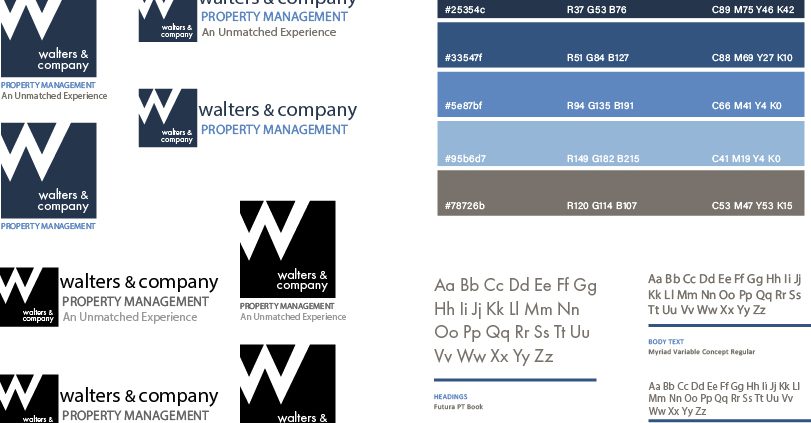 Whether you own a roofing company, med spa, or sell a product, every business needs a brand guide. A brand speaks through visual language, writes in a consistent voice, takes on a perspective, and evokes a specific feeling, a brand guide ties it all together, therefore every business needs a brand guide.
What Is A Brand Guide?
 A brand guide is a document that details a company's visual identity, along with rules and guidelines for any client-facing communication. Brand guides set forth rules for how you can use the logo, font type, color, typography, and the brand's positioning statement. They might also include mission and values.
  Example of a Brand Guide: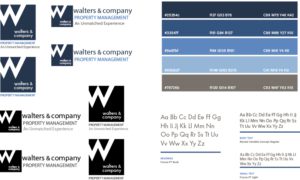 The Timing of a Brand Guide
 A brand guide can only be created once all other elements of a brand have been satisfied, which include:
Defined color palette
Hierarchy of typography
Imagery style
Consistent icon family (if applicable)
Logo in color, black, and white
Positioning Statement
The Importance of a Brand Guide
Whether your business is large or small, a brand guide is critical to helping your brand to work effectively. Without the guidelines it provides, your brand's message can change at any point by using the logo improperly or because you introduce a new color.
Here are just a few of the reasons you need a brand guide:
Brand consistency
Sets standards
Provides a tool
Avoids confusion
Whether you are creating a brand from scratch, pivoting your existing brand, or just developing your brand strategy and its strategies further, every business needs a brand guide to ensure that the brand's message stays consistent. We'd love to help. It's never too late to develop brand identity guidelines. In fact, recognizing you need them means it's the perfect time to have them created.
Hyve Marketing is a true, full-service marketing partner, we can manage all aspects of your marketing needs: branding and design, website development, digital marketing, social media management, paid search, content management, photography, and video production. Contact us today for a complimentary marketing analysis of your existing brand and collateral.
https://hyvemarketing.com/wp-content/uploads/2022/12/brand-guide.jpg
486
811
Hyve Marketing
https://hyvemarketing.com/wp-content/uploads/2022/06/hyve-marketing-logo-header.png
Hyve Marketing
2022-12-15 16:41:33
2022-12-16 08:08:37
Every Business Needs A Brand Guide